Meet Our Team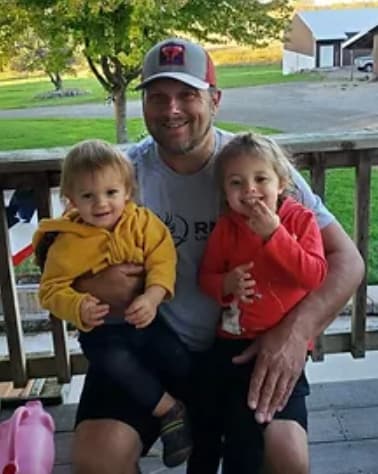 Dr. Chris Haase
DVM
Dr. Chris has been forging paths throughout both his academic career and professional care. His interest in immunology and veterinary medicine lead him to complete dual degrees. He sought out to complete a Masters and PhD in comparative biomedical sciences with a focus in infectious disease in the feline and canine, developing vaccinations and field testing vaccinations in large animals, and developing diagnostic test for identifying infectious disease in multiple species. This was all in addition completing his Doctorate in Veterinary Medicine. His interest in immunology, infectious disease, and comparative biomedical sciences including humans lead him to take additional training in both animal and human infectious disease, virology, immunopathology, hypersensitivity, and autoimmune diseases. On top of all of Dr. Haase's accomplishments, he is also a distinguished published author on multiple different scientific studies in the Veterinary field.
Wow, Right! What does this mean for his clients? Beyond the basic of a mixed veterinary practice he is very successful at treating hypersensitivity reactions, autoimmune disorders, and infectious diseases. He is sought by companies and the veterinary community to provide knowledge and information on vaccine protocols, disease management and more. Beyond his academic training he has training in surgery including general and orthopedic surgeries.
Outside of practicing veterinary medicine on both companion animals and large animals he is a business owner. He is one of the very few veterinarians that have started a veterinary business from scratch, starting with just a handful of clients and successfully building a large and expanding practice. He takes his business very serious, and strives to provide the community with trusted and respected veterinary service.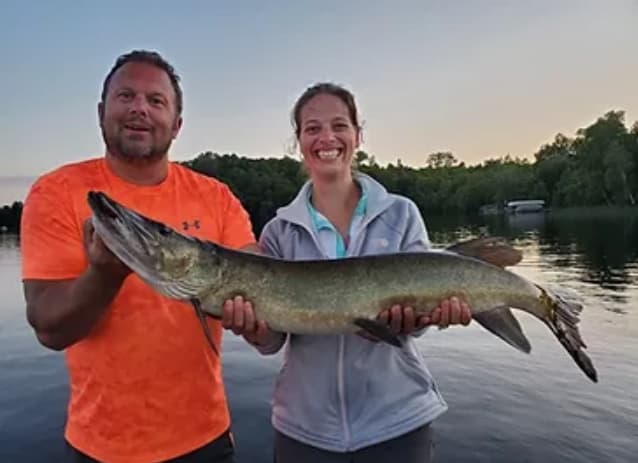 Dr. Sherry Shimek
DVM
Dr. Sherry Shimek completed her Doctorate of Veterinary Medicine from the University of Wisconsin School Of Veterinary Medicine in 1997. She joined our team April 2019, bringing with her a tremendous amount of experience having practiced for over twenty years. She has a strong interest in equine medicine and has three horses of her own. She chose this career path when she was seven years old, and never changed her mind or regretted her choice of being part of a team to improve the quality of life in the animals she treats.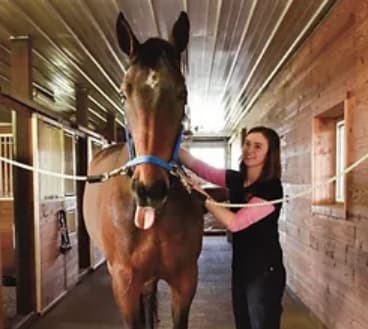 Dr. Janelle Remington
DVM
Dr. Janelle Remington completed her Doctorate of Chiropractic degree from Northwestern Health Sciences University in April 2019. She continued her education and earned her animal chiropractic certification from Options for Animals. Janelle joined our team November 2019, she has brought knowledge and expertise to our clinic. In addition to working here, she is a human chiropractor at Riverview Chiropractic. Janelle has always firmly believed that a balance of the spine and nervous system contributes great health benefits pertaining to allergies, digestion, and overall well being. She chose to enter the veterinary industry after she helped restore her horse to 90% mobility through surgery and chiropractic care. She finds being a voice for animals and helping provide them with a better quality of life rewarding.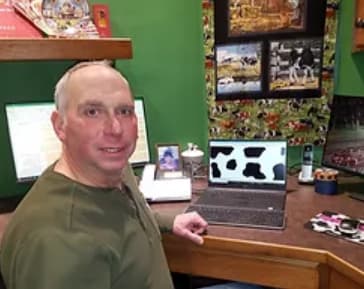 Dr. Jerry Gaska
DVM
Dr. Jerry Gaska received his Doctor of Veterinary Medicine degree from the University of Wisconsin - School of Veterinary Medicine in 1989. Dr. Gaska started his own practice on his family's farm near Columbus in 1993, providing health and management services to progressive dairies. He has enjoyed the opportunity to work with Dr. Haase for many years, cooperating to help serve dairy clients in the Dodge county area. From 2011 to 2018, Dr. Gaska managed a large Dodge county dairy farm and has now transitioned to providing consulting services to dairy cattle and heifer raising clients along with food animal veterinary care at our clinic. Dr. Gaska became a veterinarian because he enjoys being involved in food animal production agriculture. He and his wife DeAnn live near Astico. They have 3 children: Jenny - a teacher, Jason - a mechanical engineer, and Jessie - a large animal veterinarian. When not helping clients, he enjoys outdoor activities such as hunting, camping, and landscaping, along with attending sporting events and caring for the family beef herd. Dr. Melissa Helstein
DVM
Bio coming soon!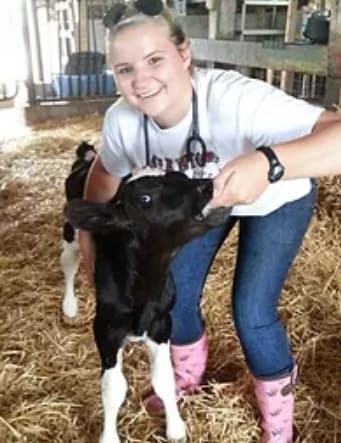 Kassie Miescher
Hospital Manager
Kassie Miescher joined our team as a certified veterinary technician in 2019. She earned her associates degree as a veterinary technician from Globe University in 2014. She has been involved in the veterinary field since graduating high school, where she volunteered at our clinic. She grew up with a variety of animals from dogs to chinchillas. When she was in second grade she wanted to be a veterinarian but by the time she reached high school she knew becoming a veterinary technician was the right path for her. Kassie also has her basic rehabilitation certification for wildlife, and hopes to implement that in her future.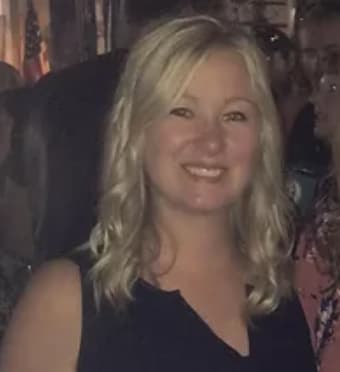 Tonya Louise Johnson
Registered Veterinary Technician
Tonya Louise Johnson is one of our certified veterinary technicians, and has been with us the longest, she joined our team in 2013. She earned her associates degree as a veterinary technician from MATC in 2013. Her experience not only benefits her patients but also makes her a great trainer for our interns and new staff. She chose the veterinary field because she has a passion for helping animals, along with educating their owners to provide a happier and healthier life for their pets.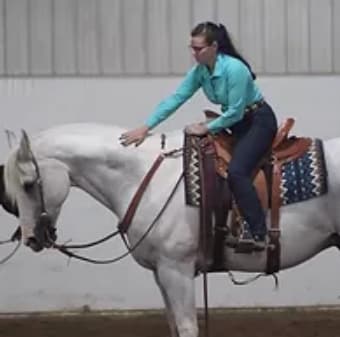 Colleen Wuesthoff
Registered Veterinary Technician, Tech Assistant
Colleen Wuesthoff is one of our certified veterinary technicians, she joined our team in 2019. She earned her associates degree from Moraine Park Technical College in 2010. Living on a horse farm her whole life, she is passionate about both large and small animals. She has a handsome Great Dane named Dexter, a silly Braque Francais named Gus, two adorable barn cats and two horses. A variety of equine activities round out her free time but she also enjoys baking an traveling.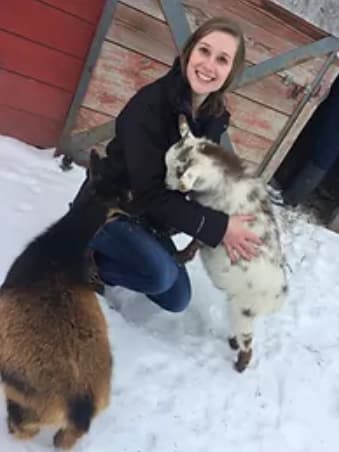 Jenny Ademi
Registered Veterinary Technician
Jenny Byers has completed her associates degree as a veterinary technician, her training was both through our clinic and MATC. She is a hard worker and has grown immensely in the last 2 years. Since childhood she wanted to enter the veterinary field as she enjoyed growing up with dogs, chickens, pigs, and cows. Her favorite parts of the job are working directly with animals and learning new things everyday. Dogs are her favorite animal, but she also enjoys the playful cuteness of penguins.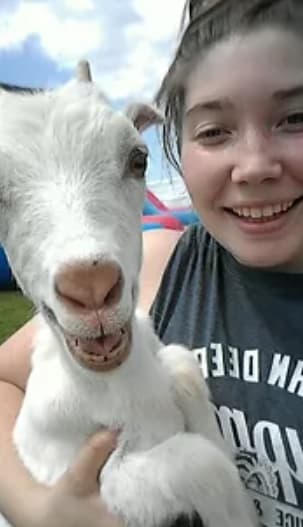 Shania Fagan
Registered Veterinary Technician
Shania Fagan completed her associates degree as a veterinary technician from MATC in 2019. She began working at our in clinic as an intern in 2018. Shania decided to pursue a career in veterinary medicine as she has always enjoyed working with and helping animals. Over the years she has rescued kittens and rabbits, nursing many of them back to health. The idea of being able to help animals is what excites her about coming to work each day.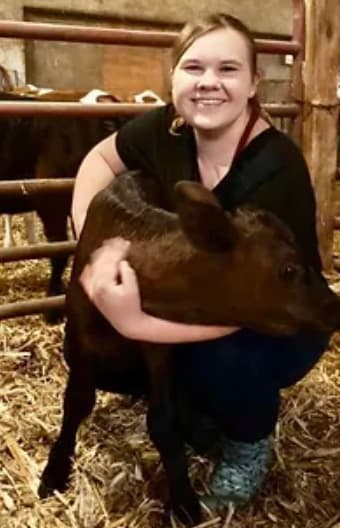 Brandi Strahota
Registered Veterinary Technician
Brandi Strahota joined our clinic in 2019 as a summer intern. She continues to work with us as she completes her veterinary technician degree from MATC. Brandi decided to pursue a career in veterinary medicine after shadowing at our clinic for an FFA project while in high school. She enjoys the variety that mixed animal veterinary medicine has to offer.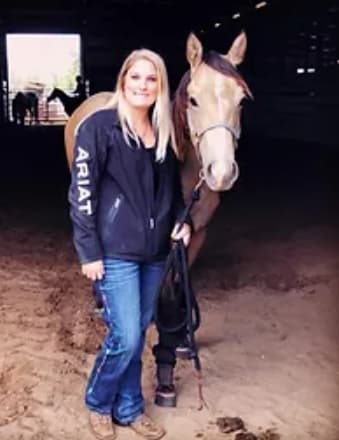 Nora Keip
Receptionist
Nora Keip has been one of our receptionists since the summer of 2018. She will pleasantly greet you, assist with you scheduling appointments, and assists our veterinary staff. In 2013, Nora went to MATC and became a certified nursing assistant. She chose to transition into the veterinary field because she loves animals and has been riding horses since she was eight. Nora also is a professional barrel racer in the WPRA. Barbara Bork
Receptionist
Bio coming soon! Natalie Erste
Receptionist
Bio coming soon! Stephanie Cassiani
Receptionist
Bio coming soon!